ConAgra Foods coworkers in Lincoln, Nebraska split  a Powerball jackpot of $365 million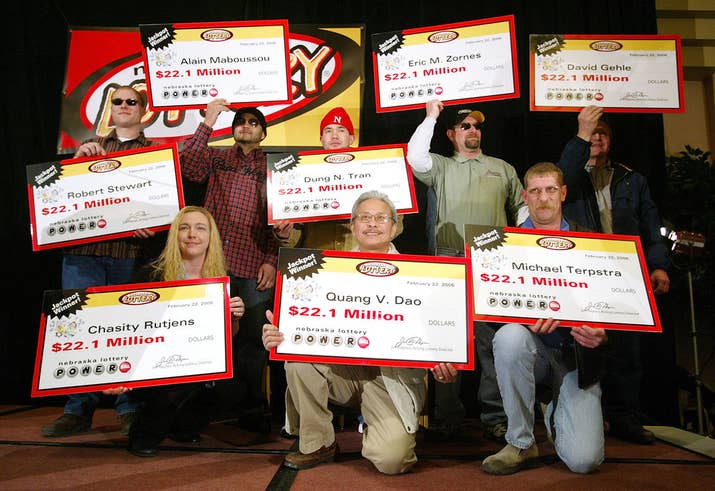 Eight workers at a Nebraska meatpacking plant  in 2006 claimed what was at the time the largest lottery jackpot in American history, $365 million.
The workers, seven men and a woman, bought the winning Powerball ticket at a convenience store near the ConAgra ham processing plant where they worked.
The ConAgra winners have achieved numerous things since winning the jackpot. Quang Dao used some of his earnings to build homes in Vietnam; Chasity Rutjens married fellow winner Robert Stewart; Michael Terpstra quit his job and lives off the interest from business investments; David Gehle spends his time woodworking and enjoying hobbies.
Even so,  one legal expert says office workers banding together to play the lottery is an awful idea.
Jason Kurland is a partner with Certilman Balin Adler & Hyman in East Meadow, New York.
"I strongly dislike Powerball office lottery pools," he told CNBC.
"If you're going to take those crazy odds, you're better off doing it on your own so you don't have to split it," Kurland said.
And I love this line.
"The last thing you want is 20 lawyers involved in anything," said Kurland.