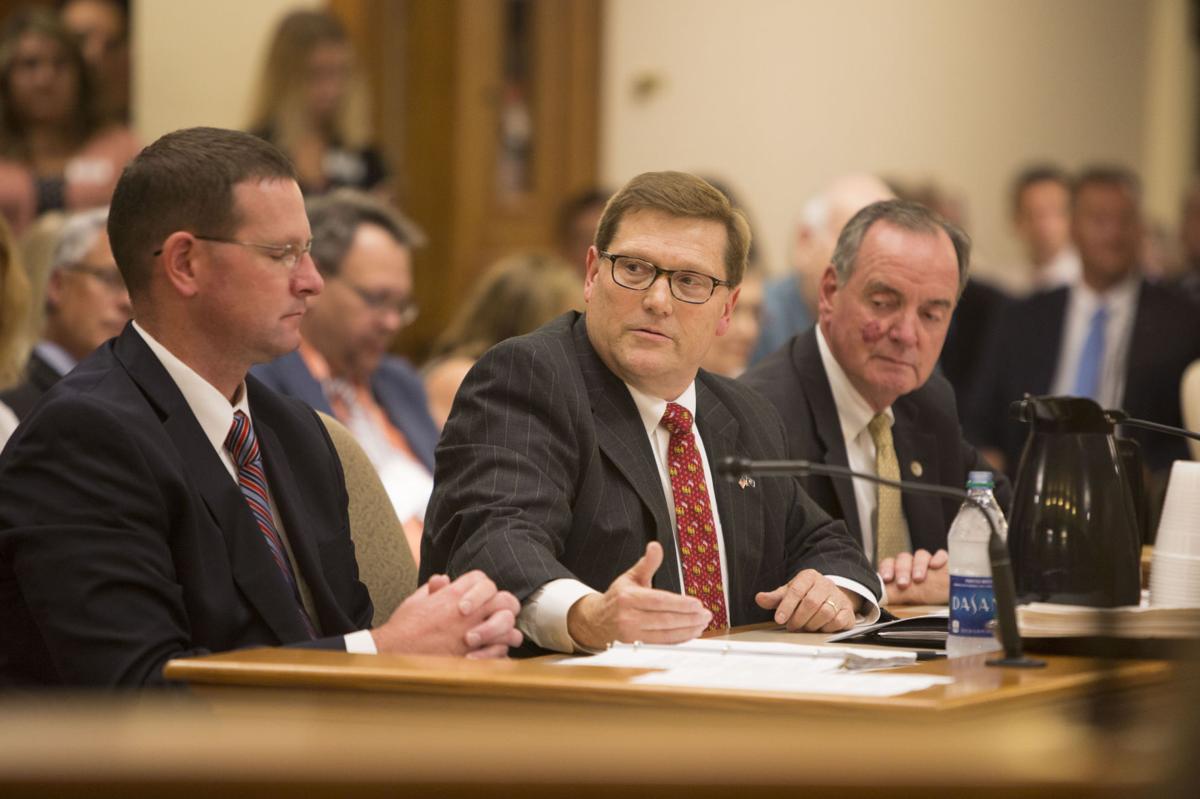 Department of Administration Secretary Scott Neitzel (pictured above, center) appearing before the Assembly Committee on Jobs and the Economy Thursday to discuss Foxconn's historic investment into the State of Wisconsin. Secretary Neitzel issued his testimony that reads in part:
The 13,000 new family supporting jobs and $10 billion capital investment alone are historic, but what makes this project transformational is the multiple ripple effects of this economic investment across our entire state. Suppliers, and suppliers to suppliers, throughout Wisconsin will benefit from the positive impact of this investment. Beyond the investment by Foxconn, a study by Ernst and Young shows even greater impacts:
10,000 construction jobs will be created over the next 4 years and an additional 6,000 indirect jobs related to construction
22,000 indirect and induced jobs throughout the state
$1.4 billion in purchases by Foxconn annually from Wisconsin supplier companies
$7 billion annual economic impact for the State of Wisconsin
With an average salary of almost $54,000, Foxconn payroll alone will be over $800 million each year
This historic and transformational investment by Foxconn will propel Wisconsin's economy forward and enhance the opportunities our children and grandchildren have for employment in this state. This opportunity will create a Wisconsin "Brain Gain," which will end our "Brain Drain." We cannot let this opportunity pass us by.