Every Friday night we smooth our way into the weekend with music, the universal language. These selections demonstrate that despite what is being passed off as art today, there is plenty of really good music available. Come along and enjoy.
When I was a kid the neighborhood would gather on a street corner where we could see the July 4th fireworks from the park less than a half mile away.
Once the grand finale had exploded for the last time my father would always say, "Well summer is over."
This brought some sort of frustrated response from my mother who didn't like Dad taking the summer wind out of our sails.
Dad knew that the end of July 4 wasn't technically the end of summer. What he meant was that once July 4th had ended, summer was about to go by rather quickly.
As I got older I realized he was right. Jennifer noted back to school sales are now hot and heavy.
We're not about to say goodbye to the season just yet. This week, we celebrate summer.
Let's get started with Eumir Deodato, best known by just Deodato. The Brazilian pianist, composer, record producer and arranger gained fame in 1973 for his instrumental version of "Also Sprach Zarathustra" that soared to #2 and won a Grammy Award.
Many of his albums featured much-sought after studio musicians including guitarist John Tropea.
Here the two team up on the standard "Summertime" composed in 1934 by the legendary George Gershwin for the opera "Porgy and Bess."

Tropea (L) and Deodato (R)
Next up, Gordon L. Goodwin, American pianist, saxophonist, composer, arranger, and conductor. He is the leader of Gordon Goodwin's Big Phat Band. With 18 of LA's finest players, the band has a contemporary, highly original sound featuring Goodwin's hard-swinging style put to swing, Latin, blues, classical, rock and more.
Goodwin has worked with Ray Charles, Christina Aguilera, Johnny Mathis, Toni Braxton, John Williams, Natalie Cole, David Foster, Sarah Vaughan, Mel Torme, Brian McKnight and Quincy Jones. He's also conducted world-renowned symphony orchestras in Atlanta, Dallas, Utah, Seattle, Toronto and London.
Summer, of course, is a perfect time for…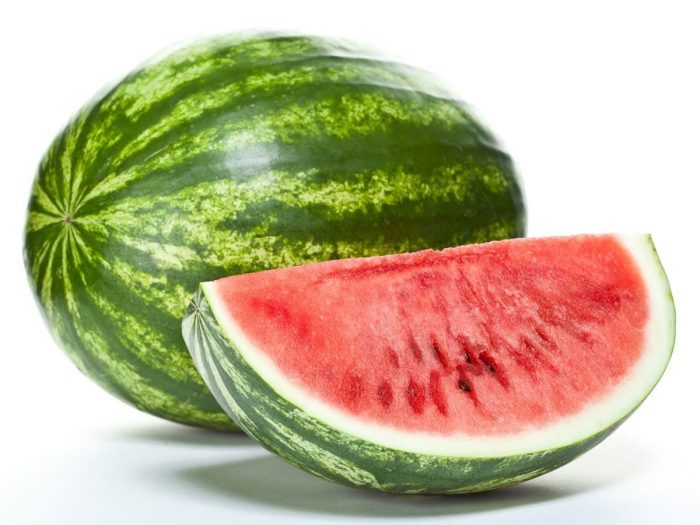 In 1962 Herbie Hancock wrote 'Watermelon Man" for his debut album, then re-wrote it in 1973, infusing a funk sound utilizing modern synthesizers.
"I remember the cry of the watermelon man making the rounds through the back streets and alleys of Chicago," said Hancock. "The wheels of his wagon beat out the rhythm on the cobblestones."
The tune is a a standard, and has been recorded more than 200 times.
There's plenty of window to head to the beach.
We recommend Pewaukee Lake.
The white sandy beach is the only free public beach in Waukesha County.
There are also nice casual restaurants and shops.
Brian Simpson, a native of nearby Gurnee, Illinois, is the musical director for saxophonist Dave Koz and quite the keyboardist.
On Simpson's 2010 album "South Beach" you'll hear his tinkling keyboard melodies, bass n' drums riffs, and sweet saxophone. The combination is warm and breezy.
Now onto a large ensemble I've featured in the past.
Best known for recording the hit theme to Soul Train, "MFSB" signified Philadelphia soul, backing several popular groups (The O'Jays, Harold Melvin & the Blue Notes, the Stylistics and the Spinners) while recording on their own as well.
The lush, orchestrated Philly soul sound was very popular in the 1970's, and the studio musicians that comprised MFSB had plenty of work to keep them busy until they disbanded in 1981.
Fitting with our theme this track has a bit of everything: jazz, soul, the blues, disco.
That's it for this week.
Goodnight.
Sleep well.
Have a great weekend.
We close with one of the all-time greatest summer anthems.
Hugh Masekela recorded a #1 instrumental called "Grazing in the Grass" in 1968.
One year later, Harry Elston, the frontman for the "Friends of Distinction" wanted to add lyrics to the instrumental and was inspired by what he'd see outside the windows of his tour bus heading from gig to gig.
"We'd be on the road, touring, and that meant riding the bus for hours at a time. We'd drive past pastures, cotton fields, cornfields. I'd always see these cows, just grazing, so peaceful, and I'd think to myself, 'You know, they have it made. They just graze and s****'"
It sure is mellow grazin' in the grass
(Grazin' in the grass is a gas, baby, can you dig it)
What a trip just watchin' as the world goes past
(Grazin' in the grass is a gas, baby, can you dig it)
There are so many good things to see
While grazin' in the grass
(Grazin' in the grass is a gas, baby, can you dig it)
Flowers with colours for takin'
Everything outta sight in the grass
(Grazin' in the grass is a gas, baby, can you dig it)
The sun beaming down between the leaves
(Grazin' in the grass is a gas, baby, can you dig it)
And the bir-ir-ir-irds dartin' in and out of the trees
(Grazin' in the grass is a gas, baby, can you dig it)
Everything here is so clear, you can see it
And everything here is so real, you can feel it
And it's real, so real, so real, so real, so real, so real
Can you dig it
Whooo-oooh
I can dig it, he can dig it
She can dig it, we can dig it
They can dig it, you can dig it
Oh, let's dig it
Can you dig it, baby
The 'Friends of Distinction" re-make went to #3 in the summer of 1969.
I remember the hit well as a kid, blaring out of the RCA Transistor Radio strapped to my Raleigh bicycle.
This instrumental version is by saxophonist Boney James and trumpeter Rick Braun.