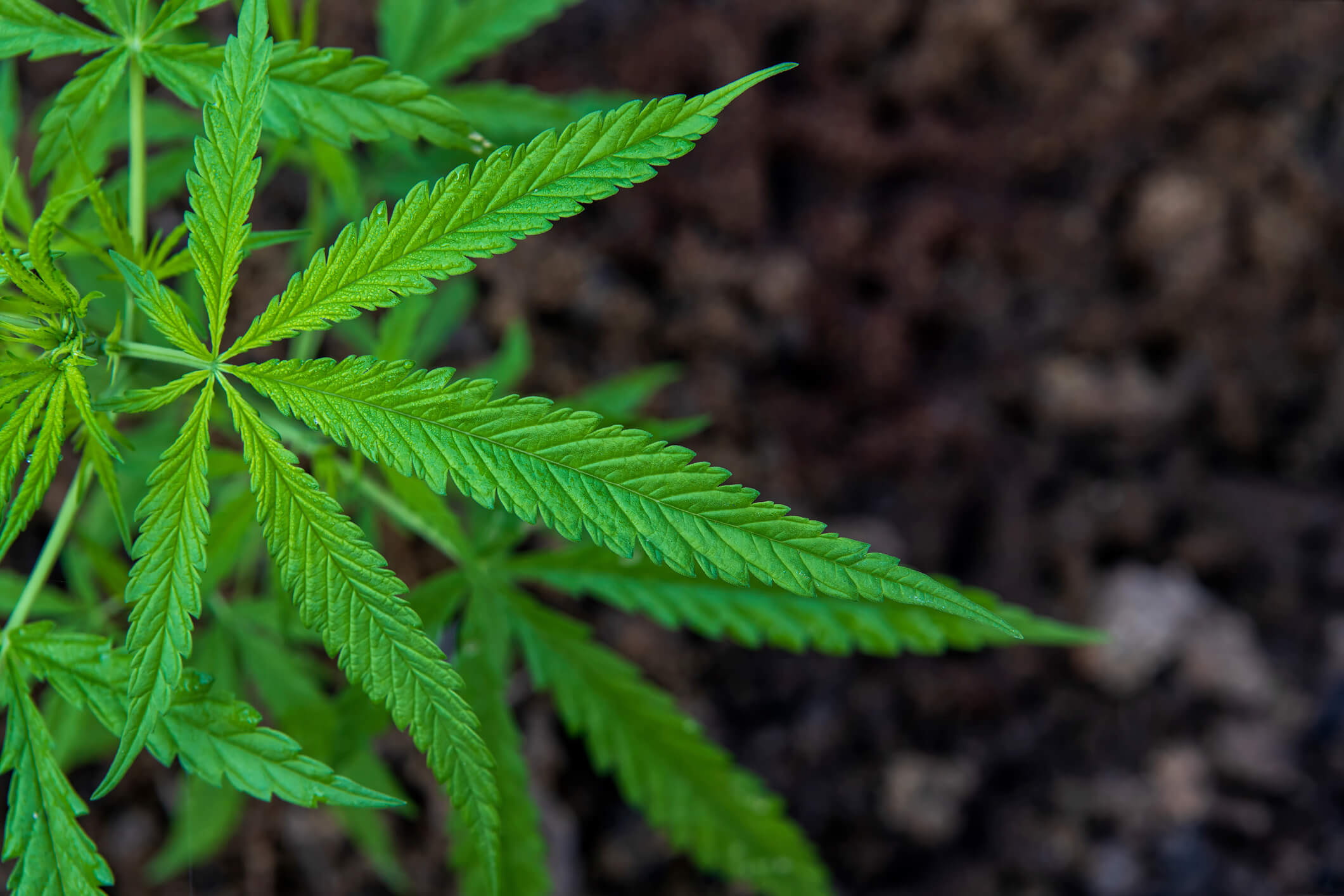 A ploy utilized by officeholders in each party when proposing legislation is to give a bill a positive and endearing title.  Here's a perfect example from the halls of the state Capitol in Madison.
The Compassionate Cannabis Care Act would legalize physician-supervised access to medical marijuana.
Does such marketing work? One supporter wrote in a news release that national polling in May 2016 showed that 89 percent of Americans support medical marijuana.
This morning two competing Milwaukee radio talk show hosts had differing views on the proposal.
WISN's Jay Weber was extremely critical, leery of the creation of dispensaries, and rightfully so.
I was a bit surprised at WTMJ's Jeff Wagner who backs the idea. He mentioned he knows people suffering who could benefit.
Several times Wagner said emphatically about the plan, "Why not?"
Why not?
My former boss and state Senator, Mary Lazich blogged about this very issue back in 2009:

"This is not good public policy. This is not good medical policy. Marijuana is not safe. It is not effective."
Dr. Michael Miller of Meriter Health Services and a member of the state Medical Society made those comments today to a joint hearing of the state Senate and Assembly Health Committees about medical marijuana legislation.
Dr. Miller hates the term, 'medical marijuana,' saying it is "too appealing."  Miller prefers, "the legalization of marijuana for medical purposes."
As a member of the Senate Health Committee, I prepared for today's hearing by speaking to the Waukesha County Drug Unit Commander, doctors, pharmacists, staff at the Medical College of Wisconsin and the University of Wisconsin, and End of Life Palliative Medicine professionals. Wisconsin physicians can currently prescribe a drug that contains the active ingredient THC that according to the US Drug Enforcement Agency "has been found to relieve the nausea and vomiting associated with chemotherapy for cancer patients and to assist with loss of appetite with AIDS patients." The drug is marinol (Dronabinol).
Is medical marijuana necessary? Not if better medications are available that provide relief without giving a high. As I questioned at the hearing, why not provide medical marijuana through pharmacies rather than via compassion centers referred to as pot houses.
Testifying before a committee room packed with bill supporters, Dr. Miller reminded the audience that the American Medical Association (AMA) does encourage more research on this topic. However, the AMA does not support current state initiatives. Miller cautioned not to mix the idea of compassion with science.
The issue of whether marijuana works, said Dr.Miller, is extremely important.
"Smoking is not a safe delivery method for any product. The harms of marijuana are well-documented," said Dr. Miller.
Proponents cited polls showing acceptance of medical marijuana that Dr. Miller conceded. Why is the concept so popular?  Dr. Miller testified, "Everyone assumes it's effective because it's medical." However, Dr. Miller said medical marijuana is not safe.
Dr. Miller emphasized this is an issue about a drug approval process and that the legislation is not the correct method to approve a new drug. The Food and Drug Administration (FDA) and its system of enacting new drugs is the appropriate mechanism.  Dr. Miller believes the bill is an effort to legalize marijuana for certain patients.
Doctors will be put in an untenable position of having the authority to give the green light, so Dr. Miller says they will be deluged and heartstrings will be tugged.
Dr. Miller testified that doctors will be asked, "How can you not be compassionate to me?  Physicians are really bad at saying no."  Dr. Miller added that anecdotal reports should not drive public policy making.
Recent trends show an increase in opiate and marijuana use among children.  Dr. Miller said kids are getting the sense that marijuana is safe because they perceive it is medical.
"The medical marijuana bandwagon is giving kids a (bad) message that it (marijuana) is a medicine," said Dr. Miller.
Assistant Attorney General (AAG) Kevin St. John told the committees, "Compassion centers (medical marijuana dispensaries) become targets for criminal activity." AAG St. John noted crimes including homicides have been associated with dispensaries. Drug dealers are known to congregate outside the facilities, offering marijuana for lower prices.
Under the legislation, an individual would be allowed access to 12 marijuana plants.  AAG St. John testified a plant can yield one pound of marijuana. The street value of marijuana is about $4,000/pound meaning patients would have access to about $50,000 worth of pot.
AAG St. John described the legislation as unnecessary because it problematically limits the arrest and prosecutorial powers of law enforcement if patients get a doctor's note.
Other concerns raised at the hearing include:
–   A previous fiscal note prepared for medical marijuana legislation that if approved could result in 2.6 million individuals included in a medical marijuana registry, about half the state's population.
–   The inconsistency of proponents of smoking marijuana that lobbied heavily in the past for a statewide smoking ban.
–   A slippery slope leading to all-out legalization of marijuana is the actual motivation behind the legislation.
–  Other states that enacted compassion centers found them to be problematic, refer to them as pot houses, and are working to pass laws to regulate them similar to strip clubs and adult book stores.
—State Senator Mary Lazich, 12/15/09
Senator Lazich posted again in 2010:
This news from the Christian Science Monitor is stunning:
"Around the country today, hundreds – perhaps thousands – of high schoolers are bringing pot to school, and they're doing it legally. Not to get stoned, but as part of prescribed medical treatment. And they don't have to tell school authorities about it. This is putting teachers and principals in a new and challenging position. In many counties and school districts, there are no clear guidelines – for school officials, students, or parents."
A 17-year old Oregon student is quoted that this is not surprising:
"Some of them (students) have it for medical reasons, but others are just trying to get free weed and sell it, turn it around," said Wesley Davis.
Outraged parents might be confused, thinking that federal anti-drug laws supercede state laws on medical marijuana. Not anymore. As the Christian Science Monitor reports, "the Obama administration has reversed that position."
Even California is beginning to see the light and raise eyebrows about marijuana. The Los Angeles Common Council  has after many years of debate, finally decided to restrict the number of pot dispensaries and restrict where they can be located. The Council took action to curtail the growth of pot stores that have popped up on Los Angeles' major boulevards by the hundreds.
As Los Angeles is poised to shut down numerous pot stores, the national debate about the legalization of  marijuana rages on. The Los Angeles Times in an opinion piece opposed to the legalization of marijuana writes, "Legalization almost certainly would bring with it additional substance abuse in the state, and the long-term public costs associated with that would vastly exceed the relatively modest amount of new revenue legal weed might bring in….. There's a reason the federal government classifies marijuana as a Schedule 1 drug with a high potential for abuse. It is the most commonly abused illicit drug in the United States, and more teens are in treatment for marijuana addiction than for alcohol or any other drug. Do we really want this habit-forming drug easier to get, particularly as the nation has made significant strides in reducing illegal drug use?"
As a member of the state Senate Committee on Health, I continue to have very serious concerns about proposed medical marijuana legislation in Wisconsin.
—State Senator Mary Lazich, 02/01/10
I concur with Jay Weber who made a point Senator Lazich raised in her 2009 blog above:
–   A slippery slope leading to all-out legalization of marijuana is the actual motivation behind the legislation.