Every Friday night we smooth our way into the weekend with music, the universal language. These selections demonstrate that despite what is being passed off as art today, there is plenty of really good music available. Come along and enjoy.
We've just begun Black History Month. This week, music worth remembering.
It's been said that jazz is America's only true art form. This legend was one of the pioneers.
Duke Ellington was born in 1899 and died in 1974 from cancer, just a few weeks after his 75th birthday. Ellington led his band from 1923 until his death.
From dukeellington.com:
"Duke Ellington influenced millions of people both around the world and at home. He gave American music its own sound for the first time. In his fifty year career, he played over 20,000 performances in Europe, Latin America, the Middle East as well as Asia.
"Simply put, Ellington transcends boundaries and fills the world with a treasure trove of music that renews itself through every generation of fans and music-lovers. His legacy continues to live on and will endure for generations to come."
Our opening tune poses a mystery. Just who is the Satin Doll?
Some local acquaintances tell me the song has to do with this bar on Milwaukee's north side

Photo: journal.davidbyrne.com
Satin Doll's is run by Doll, whose real name is Minette D. Wilson. She once danced with Duke Ellington and others, and the lounge has pictures posted to prove it.
Cigarette holder which wigs me
Over her shoulder, she digs me.
Out cattin' that satin doll.
Baby, shall we go out skippin?
Careful, amigo, you're flippin',
Speaks Latin that satin doll.
She's nobody's fool so I'm playing it cool as can be.
I'll give it a whirl but I ain't for no girl catching me,
Switch-a-rooney!
Telephone numbers well you know,
Doin' my rhumbas with uno
And that 'in my Satin Doll.
From jazzstandards.com:
"Although Ellington originally wrote the melody for 'Satin Doll,' in his biography of Billy Strayhorn, Lush Life: A Biography of Billy Strayhorn, David Hajdu says, 'Strayhorn fleshed out an Ellington riff sketch with harmony and lyrics …' and titled it 'Satin Doll,' Strayhorn's pet name for his mother. Strayhorn's lyrics were not considered commercially viable, and five years later, lyricist and cofounder of Capitol Records, Johnny Mercer wrote new lyrics, resulting in the song we know today.
"Whether the 'Satin Doll' is Strayhorn's mother or not is up for speculation. In the Mercer Ellington/Stanley Dance biography, Duke Ellington in Person: An Intimate Memoir,  Mercer suspects Beatrice 'Evie' Ellis or Evie Ellington, Duke's common-law wife, is the mystery woman. Mercer is quoted as saying, '… she disclosed that 'Satin Doll' was really written for her…' Mercer then supports her claim saying, '…Pop would always be leaving notes in the house addressing her affectionately as Dearest Doll, Darling Doll, and so on." 
Our opening selection is from an album that's a collection of digitally mixed and mastered compositions written by and usually associated with Duke Ellington. His son, Mercer Ellington conducts the Duke Ellington Orchestra for this project recorded in 1987. The digital updates are a crisp and clear, timeless tribute to the Duke. And this track may want you and someone you love want to get up and dance.
That's a true classic.
Next, Herbie Hancock is a pianist, composer, and American jazz icon.
From his bio on his official website:
"Born in Chicago in 1940, Herbie was a child piano prodigy who performed a Mozart piano concerto with the Chicago Symphony Orchestra at age 11. He began playing jazz in high school, initially influenced by Oscar Peterson and Bill Evans. He also developed a passion for electronics and science, and double-majored in music and electrical engineering at Grinnell College."
Miles Davis asked Hancock to be in his quintet in 1963 and after five years, Hancock went solo.
National Public Radio wrote, "Herbie Hancock is arguably the most influential practitioner of modern jazz piano since Thelonious Monk. From the bebop stylings of Bud Powell and Wynton Kelly, the classical legacy of Ravel and Debussy, and not least from the diverse genres of contemporary music exploding around him, Hancock has forged a style all his own."
Hancock wrote the soundtrack music for Bill Cosby's Fta Albert cartoon program that resulted in his 8th album, "Fat Albert Rotunda," Hancock's first jazz-funk endeavor. Enjoy these nice harmonies.
While some submit jazz is America's only true contribution to art, other s say it's not. It's ragtime.
Ragtime was popular towards the end of the 19th century and into the first two decades of the 20th century, roughly 1893 to 1917. It is the style of music that preceded jazz.
Jazz killed ragtime, though it resurfaces every now and then.
On Broadway…
And in film.
Viewed as the "King of Ragtime," Scott Joplin was the foremost composer of the genre in the early 20th century, known for works like "The Maple Leaf Rag" and "The Entertainer."
His music was featured throughout the 1973 move, "The Sting," most arranged and all performed by Marvin Hamlisch. The film won 7 Academy Awards.
"Hamlisch's rendition of "The Entertainer" hit #1 on Billboard's Adult Contemporary chart and #3 on the Hot 100, selling nearly 2 million copies in the U.S. alone.

Donald O'Connor and Debbie Reynolds presenting Marvin Hamlisch with the Best Original Song Score and Adaptation Oscar for "The Sting." And Icould be wrong but I think that's Cher on the far right. 🙂
Next…
In the state of Wisconsin for the past 35 years or so, you are not legally married unless the following are played or performed at your wedding reception:
1) A polka
2) "Celebration"
Okay. That's not exactly true. It just seems true.
Kool & the Gang had been performing since 1964 and enjoyed success in the 1970's. But their R & B and soul tunes never reached #1 until the group converted to a full-fledged disco sound (some would argue they sold out) in 1980 with "Celebration." Before that anthem, there was "Jungle Boogie" and "Hollywood Swinging" and others. And before that, there was…jazz?
Starpulse.com reports, "Robert 'Kool' Bell and his brother Ronald (or Khalis Bayyan) grew up in Jersey City, NJ and picked up the music bug from their father. A professional boxer, he was also a serious jazz lover and a close friend of Thelonious Monk. With Robert on bass and Ronald picking up an array of horns, the duo formed the Jazziacs in 1964 with several neighborhood friends: trombone player Clifford Adams, guitarists Charles Smith and Woody Sparrow, trumpeter Robert 'Spike' Michens, alto saxophonist Dennis Thomas, keyboard player Ricky West, and drummer Funky George Brown (all of whom, except Michens and West, still remained in the group more than 30 years later)."
Mention Kool & the Gang today and "Celebration'" immediately comes to mind. But 26 years earlier, the band was playing material that would never see a top 40 chart. The Jazz Birds became the Jazziacs, and in their recent "The Hits: Reloaded" album, Kool & the Gang paid tribute to their roots. Have you ever heard Kool & the Gang like this? From a 2014 release…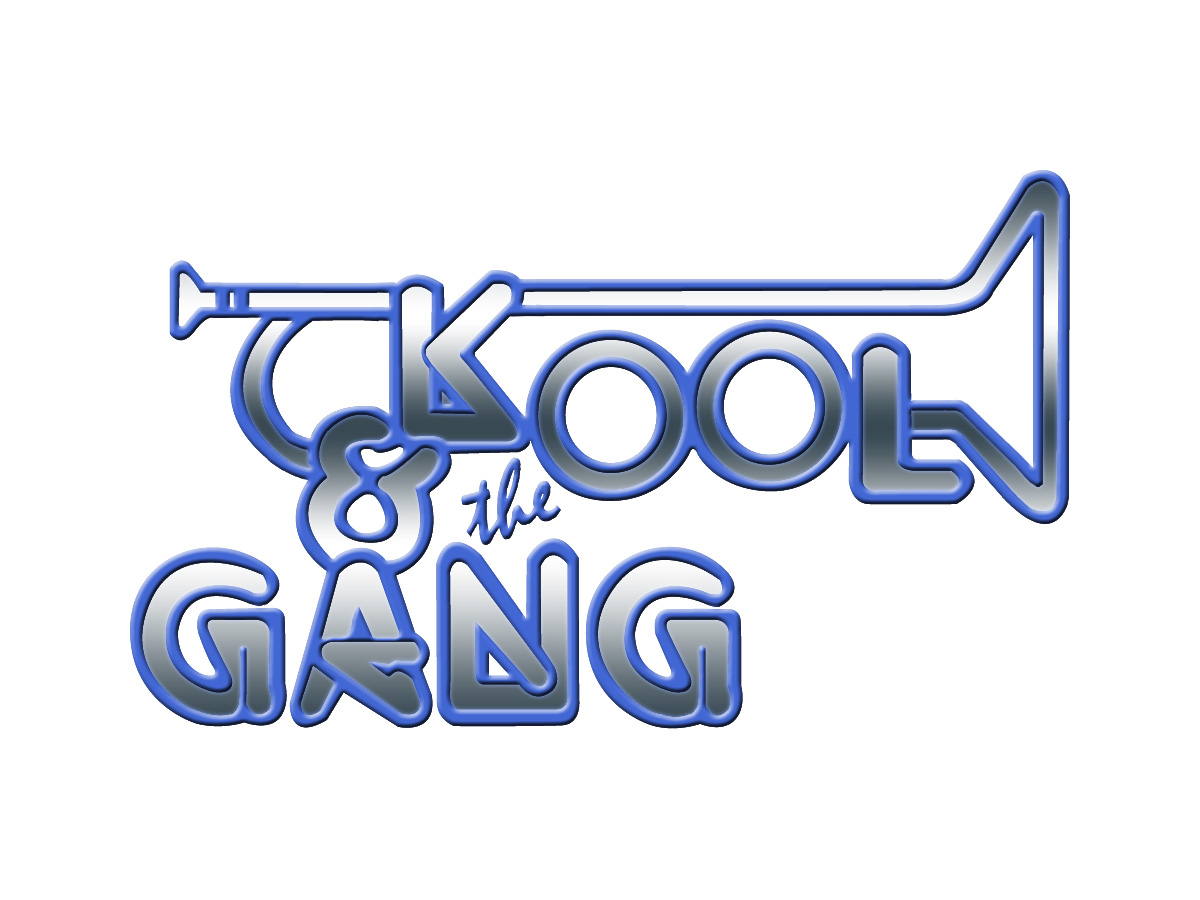 That's it for this week.
Goodnight.
Sleep well.
Have a great weekend.
We close by going back to the 60's, a phenomenal decade for historic music.
Save