Do you have any idea who this is?
If you guessed Grace Slick…
WRONG!
We'll get back to the mystery woman in a bit.
The movie "Sing" is doing gangbusters at the box office.
An online synopsis goes like this:
Set in a world like ours but entirely inhabited by animals, Sing stars Buster Moon, a dapper Koala who presides over a once-grand theater that has fallen on hard times. Buster is an eternal optimist-okay, maybe a bit of a scoundrel-who loves his theater above all and will do anything to preserve it. Now facing the crumbling of his life's ambition, he has one final chance to restore his fading jewel to its former glory by producing the world's greatest singing competition.

There are 64, count 'em, 64 songs in "Sing." And it runs the gamut.
Opera.
Irving Berlin.
Classical.
Sinatra.
Bossa Nova.
Taylor Swift.
My wife, Jennifer took our 7-year old, Kyla to see "Sing" not too long ago. Kids, I'm told, were dancing in the aisles to certain songs.
One of the 64 in "Sing" was a hit first released in late 1969 that went to #1 in 1970.
The lead singer of a Dutch group that hit the top of the charts was Mariska Veres, pictured above.
Veres was the daughter of the gypsy violinist Lajos Veres.
In 1967 guitarist and sitar-player Robby van Leeuwen formed the group Shocking Blue. Veres wasn't the lead singer but took over a few years later when the group's manager saw her perform.
"She had a very impressive voice, quite different from all the other girl singers," van Leeuwen recalled. "In one year, everything we dreamed about happened. (We) sold millions around the world and gave other Dutch groups a belief in their own potential."
They owed their overnight success to one very huge single.
Interesting notes about Veres.
She didn't smoke.
She didn't drink.
She didn't do drugs.
And she made it clear to her new band members in Shocking Blue.
Don't even think for one minute I'm here to have sex with you.
Veres died of cancer in 2006 at the age of 59. This would be Shocking Blue's only big recording.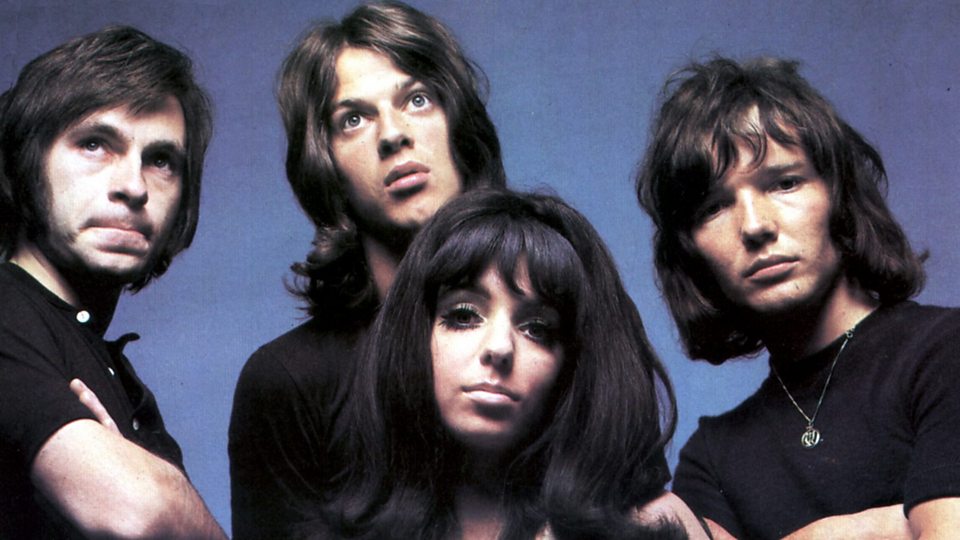 WAIT A MINUTE!
Where was the keyboardist in that video?
Good question.
Shocking Blue didn't have a keyboardist in the band but used one for the recording of their hit. Since they obviously lip-synced in the video they felt there was really no need to have the non-band member also be in the video.
Save
Save
Save
Save