Every Friday night we smooth our way into the weekend with music, the universal language. These selections demonstrate that despite what is being passed off as art today, there is plenty of really good music available. Come along and enjoy.
This week, more Christmas music, and this week, it's Ladies Night. Lots of great female vocalists I know you'll enjoy. So let's get started!
Our first performers will be at the Pabst Theater in Milwaukee on December 14.
Celtic Woman is a group of highly trained, extremely talented Irish female musicians. The ensemble has performed for 12 years, enjoying over 10 million albums and 3 million tickets sold worldwide.
There have  been some personnel changes but Celtic Woman never disappoints. Here they are in 2013 at a concert in Dublin.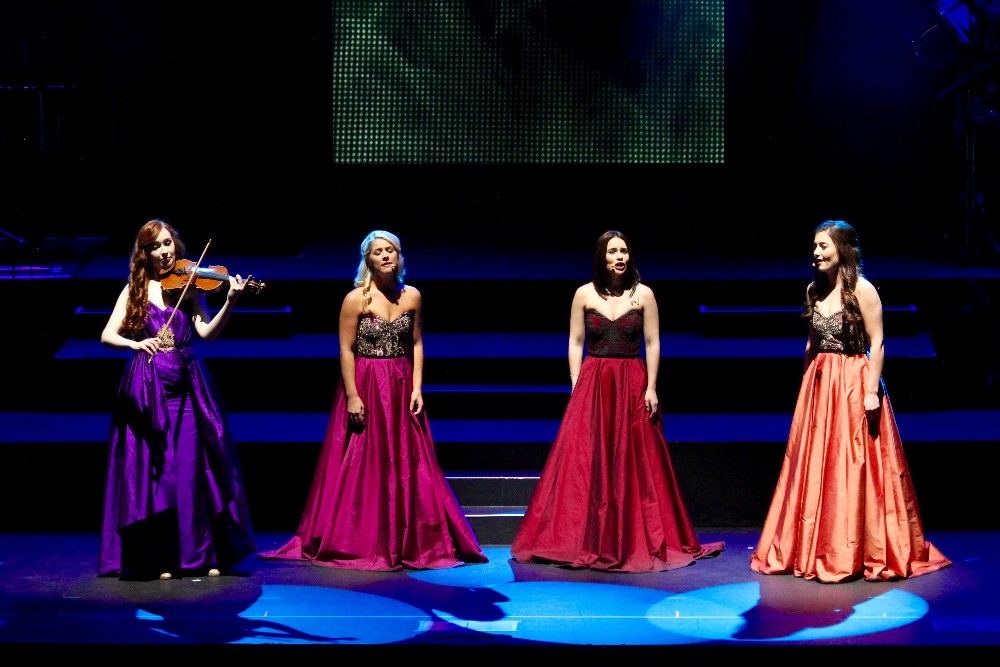 The current group
Next, Mindi Abair is best known for playing the sax. Here, she also sings on a fairly recent Christmas tune.
In 1992 a concert  was recorded in Milwaukee with the Milwaukee Symphony Orchestra conducted and accompanying Doc Severinsen,  Doc's Tonight Show Band, Maureen McGovern and Mel Torme in a performance of Christmas standards. It was then broadcast on Milwaukee Public Television and PBS stations all across the country.
I wish the local station would rebroadcast what was a tremendous program. Unfortunately the concert is not available on CD or DVD.
This video isn't the best, but Maureen McGovern's beautiful voice clearly comes through, backed by a phenomenal orchestra.
Our next female vocalist has been described as passionate, romantic, soothing, smooth, intimate, sweet, dreamy, sexy.
Marcela Mangabeira, 35, is a Brazilian singer from the state of Mato Grosso. She began her singing career in 1998 and after winning numerous local singing contests she began touring as a guest singer with a bossa nova trio before recording her first album in 2004.
Listen to her rather different take on one of the most popular contemporary Christmas songs.
That's it for this week.
Goodnight.
Sleep well.
Have a great weekend.
We close with saxophonist Dave Koz and Brenda Russell.
Save
Save