Every week during the high school football season I had out a POO Award to a team that runs up the score on its opponent. I do it to be critical, for sure, but to also promote good sportsmanship that is so rare these days.
Franklin football fans are probably still hurting this morning after the Sabers jumped out to a 14-0 halftime lead in the Division 1 state championship football game Friday against powerhouse Kimberly only to go scoreless the rest of the way. Kimberly rebounded to win the title, 29-14.
Franklin may have lost the game but won lots of hearts by this incredible gesture.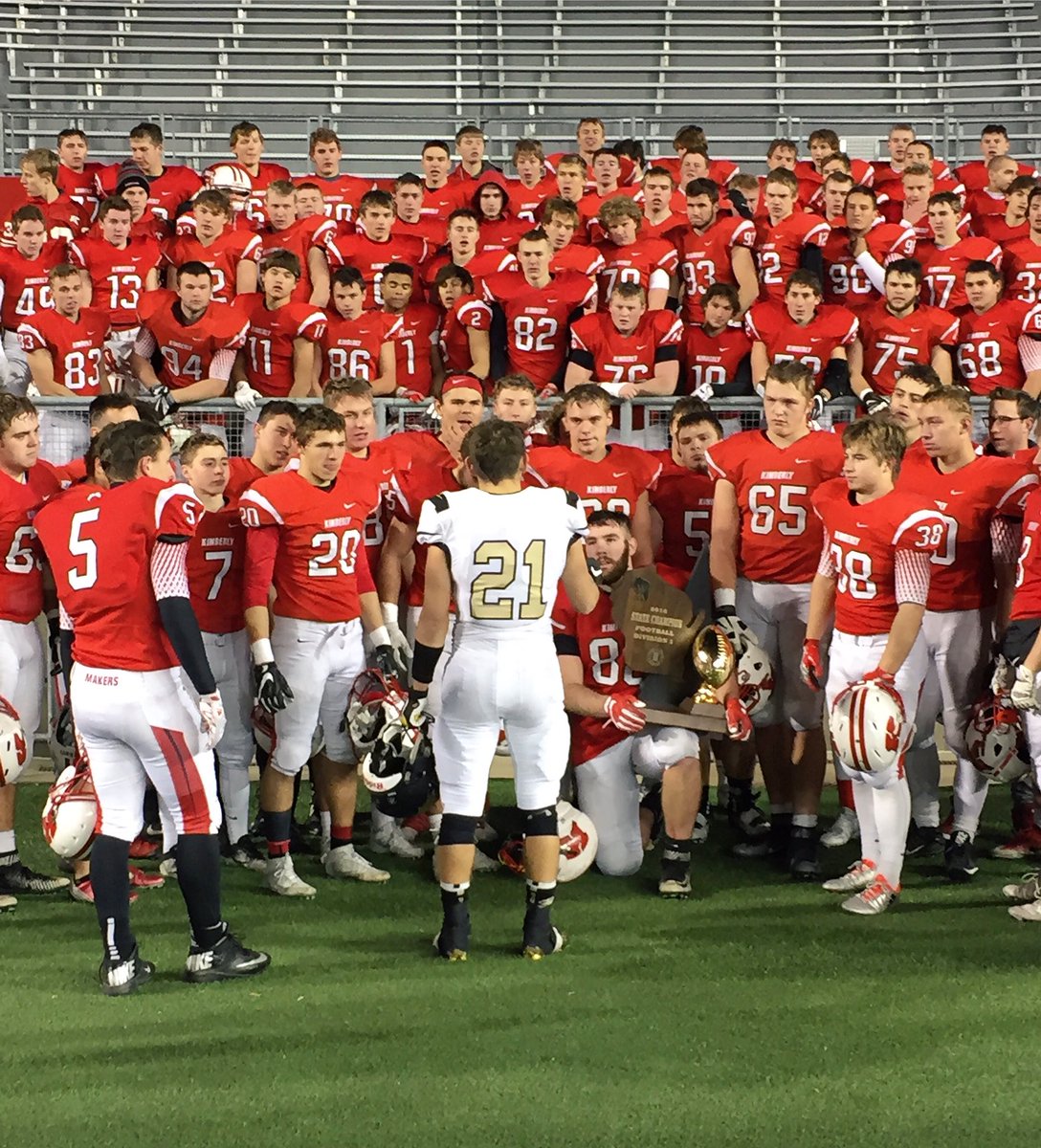 After Kimberly was presented the championship trophy Franklin's Aaron Simmons went over to the team to congratulate them.
Normally at this point the losing team is consoling one another in their locker room.
Simmons set a wonderful example more athletes should follow.
Above photo: WIAA