This week's no-no is about:
But first, a previous blog written by my wife, Jennifer, who visited a Chick-fil-A in our area with our daughter Kyla shortly after the restaurant opened.
Culinary yes-yes #95
Where do I start? Seriously. The line was nearly out the door – to be expected for a highly-anticipated, sorely-needed restaurant at the height of the lunch hour. What could have been an interminable wait was literally just a minute or two. Why? Two reasons: enough staff, and COMPETENT staff.
I already knew what we wanted to order so that took a few moments off the lag time. A kid's meal for the Princess, and a Deluxe sandwich meal for me. As I've mentioned on more than one occasion, I let my kid eat fun things; if she wants fries she gets them. She asks for broccoli for a snack and regularly cleans her plate; I'm gonna deny her some waffle fries? I don't think so. I will say, however, I saw the fruit cup side, and it looked amazing. As for me, I'm not on any sort of "diet" and I've lost weight since I started my new job. Heck yes, this fry-lovin' girl is getting the full-fat meal thank you.
This was not your father's fast food restaurant… light cherry wood, pendant and drum lamps over the tables, and spotless surroundings. Framed art versions of the company's ads. Have you ever ordered coffee at McDonald's? If not let me enlighten you. If you want cream or sugar, you have to beg. And the 16-year-old behind the counter who really couldn't care if you dropped over right in front of him has no desire to put in the five creams and two sugars for you. But he HAS to. Because McD's is too stingy to keep those items out in a condiment bay. There must have been too many sugar thefts for the conglomerate to deal with; now it's up to the employees to lighten and sweeten your cuppa for you.
Back to CfA. If you want to alter your cup of black coffee, you do it yourself. At your leisure. To your personal taste. From one of the many condiment stations available. Do you want cream? Grab as many little containers as you'd like. But what if you have a taste for International Delight flavors like French Vanilla or Hazelnut? Then you're in luck! Those are available as well. Straight-up sugar, alternative sweeteners, and that once-trendy but now-classic Raw Sugar are all for the taking.
Ketchup, mustard, and mayo (light and high octane) are in individual packets… no squishing your own glob of whatever into a paper cup that inevitably has one side that collapses before you even get to your table.
Your drinks are poured FOR you. One less thing that you have to deal with. I can't recall how many times the friendly and impeccably-groomed employee went from table to table today, simply asking if she could top off your beverage. Wow… really? And that was at the same time she was taking your tray of trash, so that you didn't have to get out of your seat.
And speaking of drinks… if you are at all a lemonade fan, please PLEASE order it there. It is amazingly delicious. So delicious I wanted to write down the recipe. Let me see if I can remember it… Lemon juice, water and sugar. Yep. Made fresh daily. I could taste the difference in my first heavenly sip.
Kyla was intent on visiting the indoor play area. So after half her meal, I said she could go enjoy herself. It gave me an opportunity to eat the last half of my incredibly tasty sandwich and waffle fries in relative quiet. While she was playing, I politely summoned the gentleman who appeared to be the manager of this establishment.
I welcomed him to Greendale, and told him they were a long time in coming. He told me how they've received so many thanks from patrons expressing their happiness that we finally have a CfA in the area. I told him that as conservative Christians, my family is also happy to patronize a company whose values are in synch with our own. He chuckled and said there were several cars circling the restaurant yesterday (Sunday) that had obviously forgotten or were unaware of the company's Closed On Sundays policy.
In chatting with him, I learned that he was the brother-in-law of the restaurant owner. He'd been asked to come up from Illinois to help with the opening; it was a departure from his usual line of work as a minister. Yes, truly there is a happy combination of "faith and feathers" so to speak.
A new restaurant usually causes happiness and excitement in the area. I wasn't the least bit surprised at the amount of people there today. I hope and predict that it won't change in six weeks, six months or six YEARS from now. Welcome to our community, Chick-fil-A!
A high-quality fast food restaurant that beats McDonald's chicken sandwiches with one wing tied behind their back? One that is conservative and Christian as a bonus? My goodness of COURSE it's a Culinary Yes Yes!
—September 29, 2014
People love Chick-fil-A.
From the Business Insider:
Chick-fil-A is dominating fast food.

The company generates more revenue per restaurant than any other fast-food chain in the US.

Chick-fil-A's average sales per restaurant in 2014 were $3.1 million. Its fried-chicken competitor KFC sold $960,000 per restaurant that year.

Chick-fil-A generates more annual revenue than dozens of other chains that have more than twice as many US locations, including KFC, Pizza Hut, Domino's, and Arby's.

So what is the secret to Chick-fil-A's success?

Beyond the food, which gets high ratings from customers, many analysts point to Chick-fil-A's exceptional service.

The chain consistently ranks first in restaurant customer-service surveys. In reviews, customers rave about the restaurants' cleanliness, quick, convenient service, and hardworking employees.
What's that old expression? If it's not broken don't fix it?
Earlier this year Chick-fil-A dumped cole slaw from its menu.The item had been a fixture ever since the franchise first opened.
Cole slaw was replaced by…
Chopped Broccolini® and kale blend, tossed in a sweet and tangy maple vinaigrette dressing and topped with flavorful dried sour cherries. Served with our roasted nut blend.
Then it was sayonara to…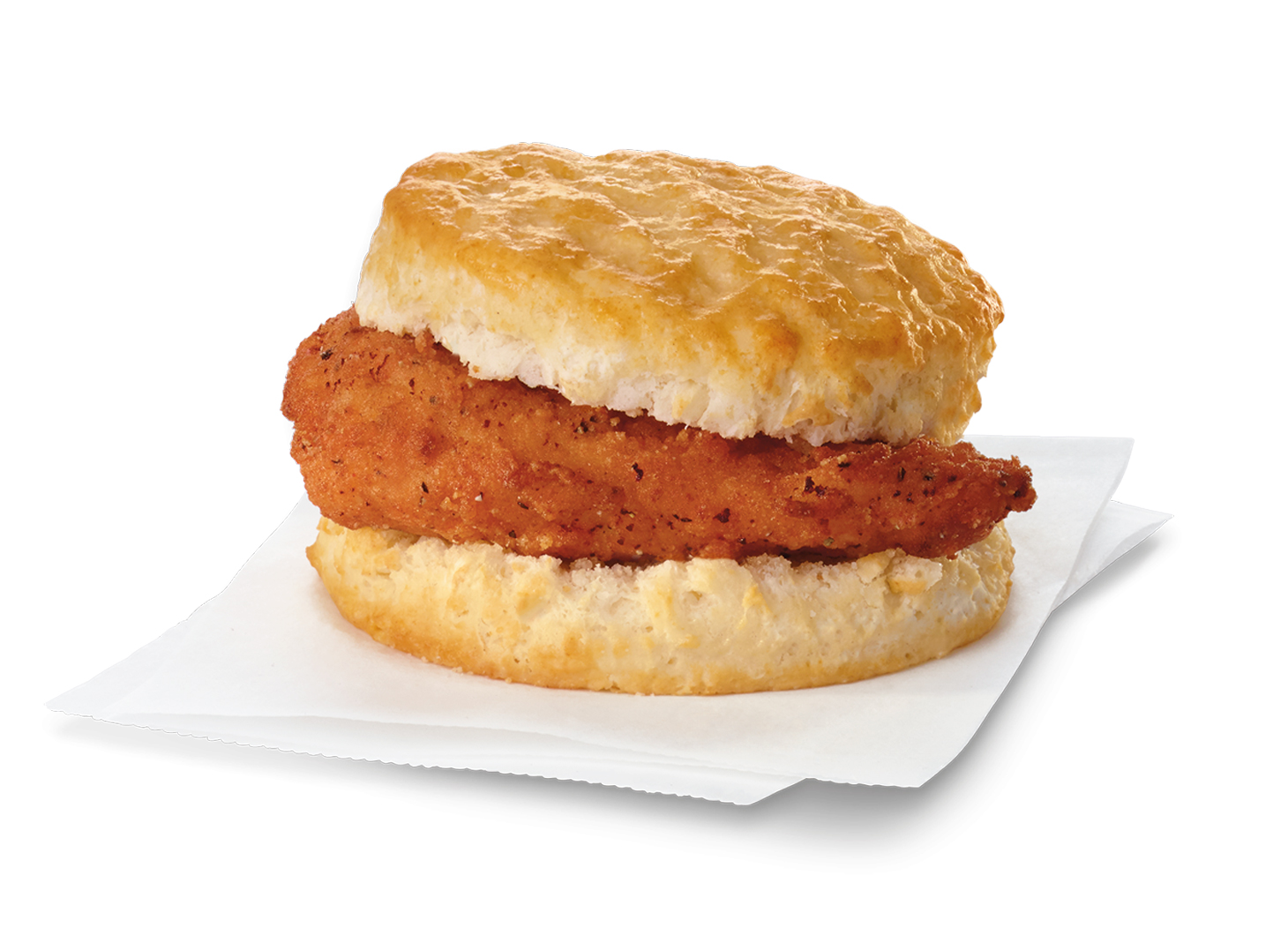 The spicy chicken biscuit. In its place a not as spicy egg white sandwich.
The change generated thousands of angry complaints with threats of boycotts.
Also new on the menu…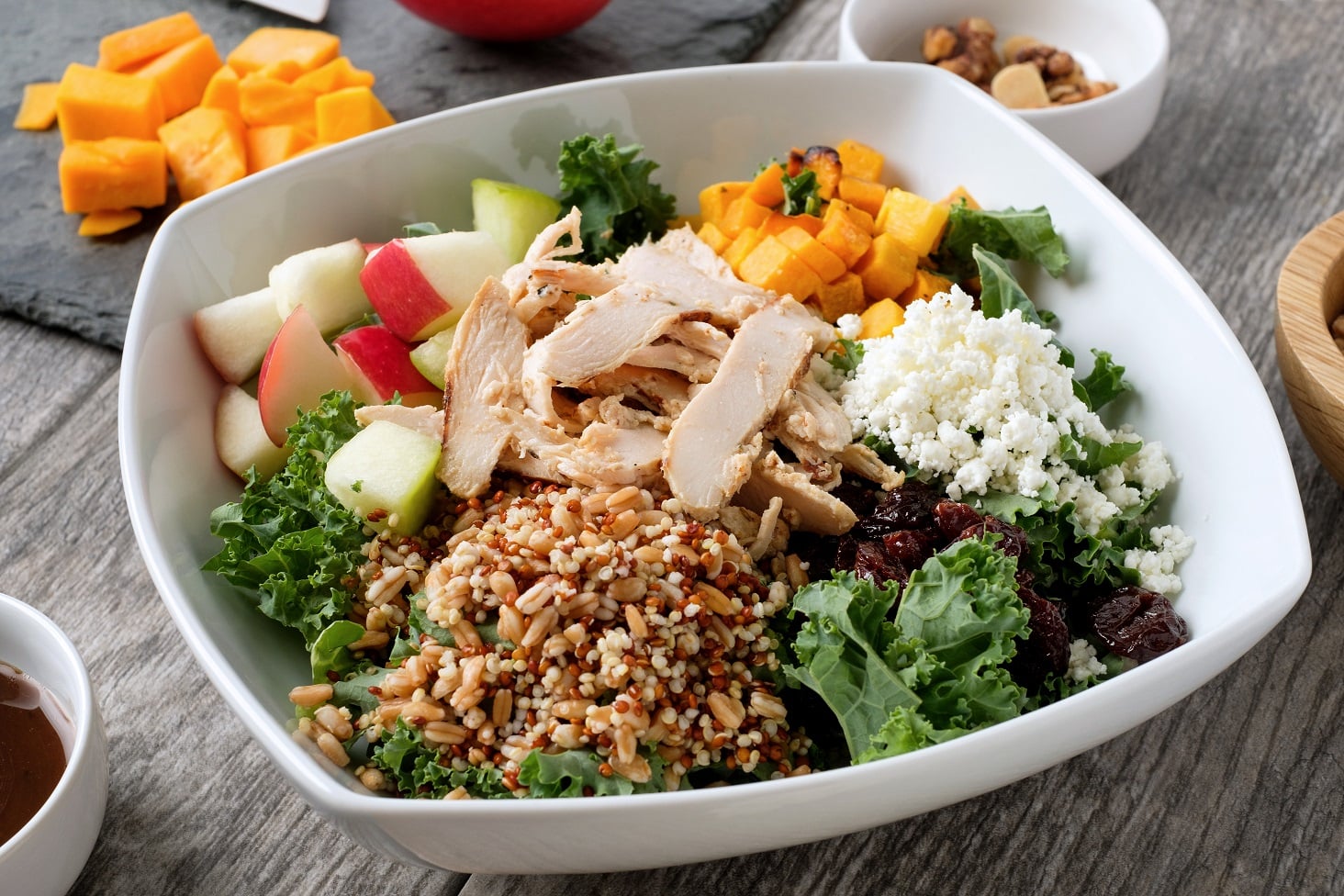 The Harvest Kale & Grain Bowl features a hearty blend of red quinoa, white quinoa and farro, roasted butternut squash and diced apples on a fresh bed of chopped kale. It is topped with a goat and feta cheese blend and tart dried cherries and served with a blend of roasted nuts (walnuts, almonds and pecans) and new Light Balsamic Vinaigrette dressing.
"Newsflash: Seriously 'health conscious' people don't eat fast food anyway!"
"Come back to your roots Chick-fil-a and stop trying to change who you are to fit your new Northern expansions. You started in the South and your menu should reflect it. They don't like it, don't build there. Stop making changes to the good stuff!"
"They were a good company that's now been destroyed."
I'm not that upset. Look, you can still get a great chicken sandwich and those waffle fries.And the service can't be beat. So no boycott here.
But I question these decisions that are a stick in the eye to loyal, loving customers Chick-fil-A offers quality fast food, but the new stuff is dreadful.
CULINARY NO-NO BONUS
Save