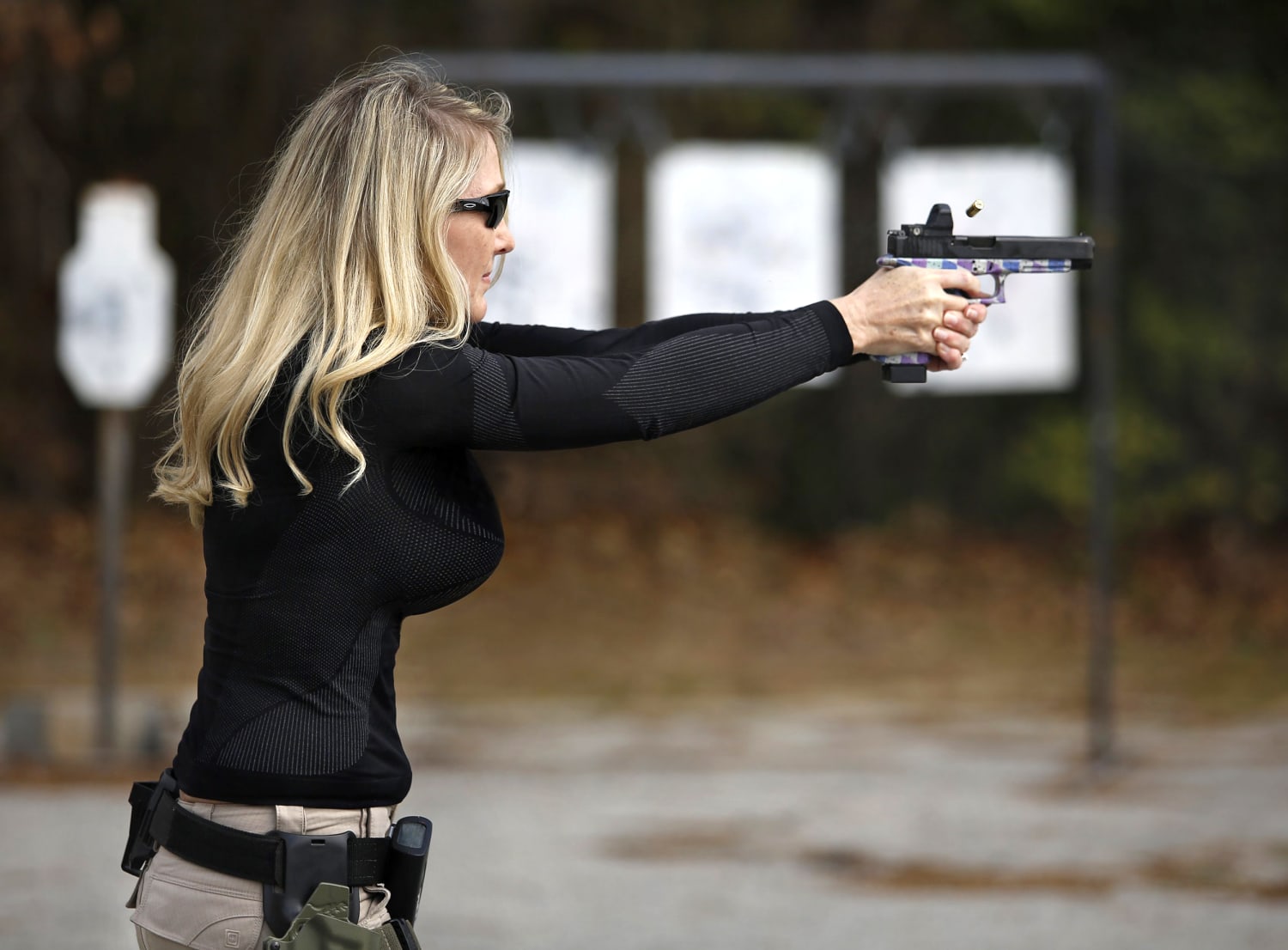 Women are indeed the fastest-growing group of gun owners in America.
According to a 2011 Gallup poll the percentage of women who reported household gun ownership reached a new high,  registering 43%, and it hasn't slowed down.
National Shooting Sports Foundation research indicates among female gun owners, the largest percentage own more than one gun with 42 % having at least three.
Becky Bieker and her husband opened "She's A Pistol" in Shawnee, Kansas in 2012, a gun store that caters to women.
"The truth is that everything I sell here is either for recreation — in which case please use it all you like, use it more than you like — or it's for self-defense. And I hope that no one ever has to use it for self-defense," said Bieker in an interview with CBS.
"You never think you'll have to use it. The fact of the matter, is we cannot depend on a third party, be it our husband, our father, a police officer, anyone else to protect us. We have to take that responsibility on ourselves."
Female gun owners is not a new phenomenon. It's been going on for awhile. This is a continuation of a trend. Good for them.
From CBS News:
Save