THERE ARE THOUSANDS AND THOUSANDS OF
FOOD BLOGS, BUT ONLY ONE CULINARY NO-
NO!
Back in the mid-80's when I was working at WUWM Milwaukee Public Radio Sam Twining of Twinings Tea visited our studio.
Mr. and Mrs. Sam Twining
The Twinings story began in 1706, when Thomas Twining opened the House of Twinings in the old Tom's Coffee House on London's Strand.  By 1717, Thomas' shop evolved into London's very first exclusive tea shop, then called The Golden Lyon.  In an age where coffee shops were prevalent, Thomas worked tirelessly to bring his love of tea to the people of London. The response was overwhelmingly positive.

More than 300 years later, the vision of one man – to sell only the finest teas, herbs and infusions available – remains. We still sell tea from Thomas' original shop, but now tea drinkers in more than 115 countries around the world enjoy 200 varieties of Twinings tea.
I had the pleasure of interviewing Sam Twining, now retired,  some 30 years ago. Somewhere buried in my basement is an avalanche of cassette tapes. One of them has that interview and subsequent edited piece that aired on WUWM.
My interview style usually, not always, started off with an ice-breaker, a simple easy question to get things rolling. Do you ever stray, break down and  succumb to Lipton's, I asked Mr. Twining. I'll never forget his completely genteel refined British response.
"We don't ever mention the 'L' word" before bursting into laughter which brought instant relief to yours truly who thought for a brief moment I had offended.
Our house always has Lipton tea bags at the ready. It's my drink of choice to get the day going. Lipton plus some half and half. Except now that hot weather has descended. We regularly take 10-12 tea bags, put them in a jar and place on our backyard patio very early in the day. By nightfall you have perfect sun tea.
Poured over a glass of ice, that's how my mornings get revved up these days.
Oh, I am a coffee drinker. I just prefer tea upon stumbling out of the sack.
My wife is like millions of other addicted souls. She has to, let me re-state that, she HAS TO HAVE COFFEE when waking up. Jennifer's admitted dependence on the bean isn't necessarily bad. Not at all.

And while I understand that so many are so hooked, there are times I don't understand.
And then there's this. For many, many years I worked as a legislative aide in the state Capitol in Madison. During that time we saw some spikes in one particular product's prices: gas.
People I worked with in the Capitol, like millions of others all across America, moaned and groaned and complained about the ever-increasing burden of filling up their tanks.
Some of these same folks, despite their grumbling, could somehow easily find personal funding to make more than one daily purchase of that other commodity. And you could set your watch to them from my vantage point in my state Capitol office. Just across the street was….
Can you imagine the business that place does?
With gas prices spiraling out of control, some Capitol staffers I knew would make a daily ritual of parading to the Starbucks pictured above, usually more than once.
Late in the 70's and early in my broadcast career at WUWM, I was dispatched to an east side Milwaukee location to do a Q and A with customers about the upcoming closing of the A & P stores.
I think I developed an instant hate for this kind of story that day. This isn't riveting, compelling, hard-hitting journalism. Do you know how many yahoo's you have to interview before you can get a reasonable sample of sound bites that is broadcast quality?
After getting permission from store management to comb the aisles, I recall shoppers either knew about the demise of A & P and were just plain sad, or were totally taken aback by the news and were shocked.
One of the stunned parties I met was an antique of a woman, frail and feeble. Should I approach her? Will she be frightened, intimidated, and just tell me to take a hike?
Why not? I could get one of two answers.
The elderly gem was a sweetheart, my best interview of the day.
For her, the closing of the A & P was more than just a business shutting down. This posed a dramatic and serious change to her lifestyle.
In a shaky and very old-sounding voice (remember, this was radio so audio was critical), the woman expressed deep sorrow and near pain.
How am I going to live, she asked directly into my microphone.
And then she referred to a specific product.
To her, an amazing elixir.
A life-saving liquid.
And then, the magical quote, the one that when your interviewee utters it, in the back of your mind, you're going,
YES!
In a voice that was impossible not to sympathize with, the woman implored:
"I love my Eight O'Clock coffee. I need my Eight O'Clock coffee."
When that sound bite was broadcast, how many listeners could empathize.
That was 1978.
Fast forward to my working days in the state Capitol.
Madison, Wisconsin, USA.
The economy is in the toilet.
Consumers, if not government, are tightening their belts.
Gasoline at one time was over $4 a gallon.
And yet, where I worked, lowly state employees, each and every day, right about the same time, they would high tail it out of the Capitol to that oasis just across the street.
Like the ancient woman I questioned more than 30 years ago, they suffer the same angst.
Gotta have it.
Gotta have it.
Just …gotta… have… it.
This went on two, three, four times a day. At $4 a crack, we're talking $16/day.
HELLO!!!
Don't be moanin' about the price of petrol folks.
Yes, the lure of the bean is addicting. Surveys indicate coffee drinkers would give up the beverage, but it had better be for something of incredible value, like lottery ticket winnings for a decade.
Starbucks knows they've got you. Can't help yourselves. You are under their spell. They don't have to come up with creative measures to get you into the stores. Like hypnotized zombies, you're already there!
We'll get back to Starbucks in a bit.
This is not say I dislike coffee and haven't paid a hefty price myself.
Here's a fancy schmantzy restaurant Jennifer and I have been fortunate to patronize on a few occasions.
Nice!
They've got this Hawaiian Kona Chocolate Souffle.

Just inside the restaurant…
Not far outside the restaurant…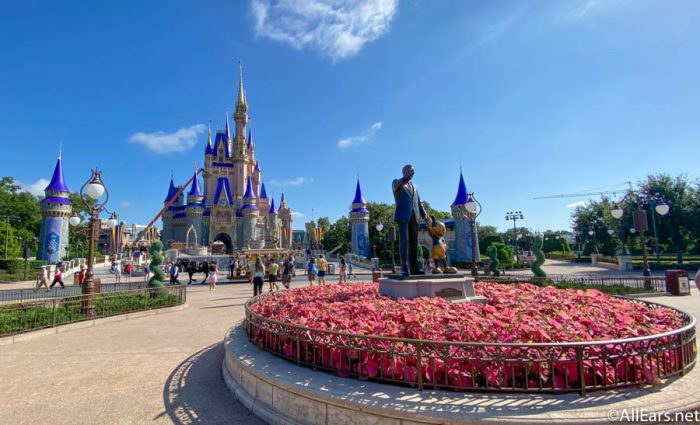 What is it?
Where is it?
At the elegant Grand Floridian Resort at Walt Disney World in Florida. In  the land of Mickey ear ice cream and turkey legs and hot dogs and funnel cakes, Victoria and Albert's always wins major awards and mega diamonds and stars.
Because we're talking coffee this mucho expensive dining spot has good coffee, really good coffee.
What the heck is that? Looks like something out of the Jetsons.
To explain I turn to the website Nerds in Wonderland:

Rounding out our meal was dessert and coffee service. The coffee service was something that caught my eye when we first sat down; the restaurant uses a Victorian contraption known as the Cona Coffee Maker to make coffee tableside. The Cona uses vacuum pressure to brew the coffee, and is supposed to give you a perfect cup of java because the coffee never comes in contact with metal or paper, both of which can alter the flavor of the grounds. And, while normally I wouldn't drink regular coffee at 11:30pm (seriously!), I did on this evening, and it was fantastic.
This night out costs hundreds of dollars, but you're getting multiple gourmet courses with wine pairings, so the coffee is not just a nice touch, it's a great touch.
Back to Starbucks. I blogged about the chain in 2012:
Starbucks has unveiled its new Costa Rica Finca Palmilera. It's made with some exotic bean meaning, of course we're going to soak you maroons as much as we can because, DOH, you'll be stupid enough to buy it.
Cost a grande (that's Starbucks-ese for a 16-ounce cup), $7.
Starbucks justifies the high price that the $7 coffee made from Geisha beans is OK because Geisha plants don't produce many cherries, making the beans extremely rare and also full of concentrated flavor.
$7 bucks for of a cup of coffee?
Isn't the McDonald's stuff just as good?
$7?
It better be Irish coffee!
All you Starbucks worshippers, don't believe any of their spin about Geisha beans. It's a load of crapola. C'mon, those of you in the beads and sandals crowd. Don't you recognize corporate greed when you see it? The Wall Street Journal reports:
"Starbucks' new ultra-premium coffee costs more than three times as much as its standard brew — a price experts say is highly over-caffeinated."
Ya think?
Back to the WSJ:
"While the Costa Rica Finca Palmilera beans which went on sale at select locations this week are expensive — they come from a relatively rare cherry of the Gesha tree — the 16-ounce cup should cost just one dollar more than a regular cup of coffee, including the company's overhead, says James Freeman, owner and CEO of Blue Bottle Coffee. (The price of Starbucks' regular Grande coffee is $2.20 in New York.) Freeman should know: his chain also charges $7 for a similar cup of Gesha coffee. In fact, an 80% markup is standard in the coffee business on the higher-end brews, he says. Joseph Brodsky, founder and president at Ninety Plus Coffee, which supplies beans to coffee shops in 30 countries, says the new coffee only costs Starbucks an extra $1.30 per cup."
–December 2, 2012.
$7 a cup? A lot can change in 4 years.
Regular readers of Culinary no-no know that I constantly violate a journalistic rule. I BURY the lead. That's so as not to give it away. And besides. It's my blog. Thus the long intro before we get to the no-no. And this week's case, an ultra long intro.
OK, kept you waiting long enough.
This week's no-no comes from the place where many Culinary no-no items originate.
CULINARY NO-NO BONUS
Did someone mention Starbucks?
Save